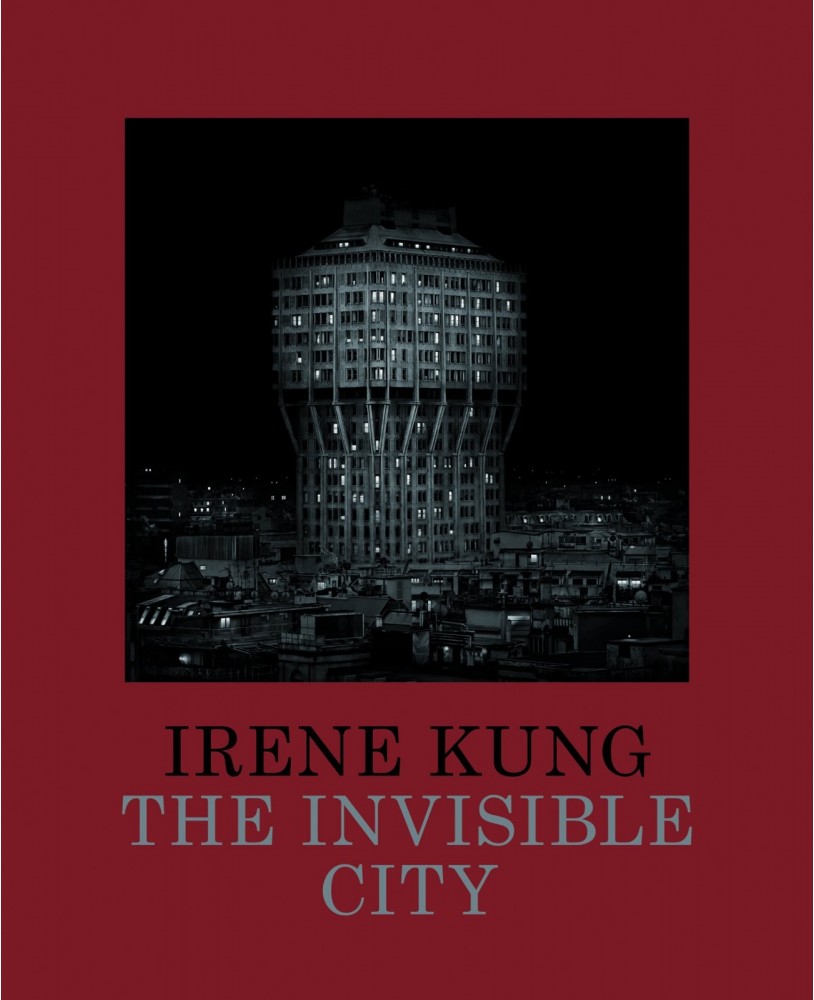  
The invisible city
"In her beautiful and mysterious photos, Irene Kung gives us a map of the city, the city of daylight transformed into the nocturnal city of dreams.
Monuments retain their identity and their geographical location, and yet in the process of leaving the earth to float upward into the unconscious, they shed the dry husks of culture and of purpose to become wondrous abstractions.
The city is there. It has always been there. Irene Kung's photos remind us: We have only to close our eyes and fall asleep and wait for the dream in which it appears."
Francine Prose
Tutti i tuoi acquisti sono protetti con i migliori standard SSL e certificati !

Spedizione veloce e con tracciabilità per seguire il tuo prodotto.

Tutti gli acquisti godono del diritto di recesso.
Irene Kung
9788869653674
28x26 cm
112 pages
48 photographs
hardcover
The urban space look and revisited by Irene Kung becomes, through her camera, a different, silent and motionless space. An area that we know, because we recognize the monuments that make it up – extracts from the memory of the city, from their past or their future, futuristic – and partly surprising. Rome, New York, London, Madrid, Boston, Milan, Beijing... cities where Irene Kung moves are magical places, fascinating, full of enigmatic presence, invisible cities and yet so practical. Trough his photographs, Irene Kung takes us into a dream world, and if the monuments are recognizable, are immersed in another reality. Velasca Tower and the Duomo in Milan, or the Empire State Building in New York as the Castel Sant'Angelo in Rome, these shots are immersed in an almost fairy-tale. Viewed differently, the cities and the spaces can be finally understood.