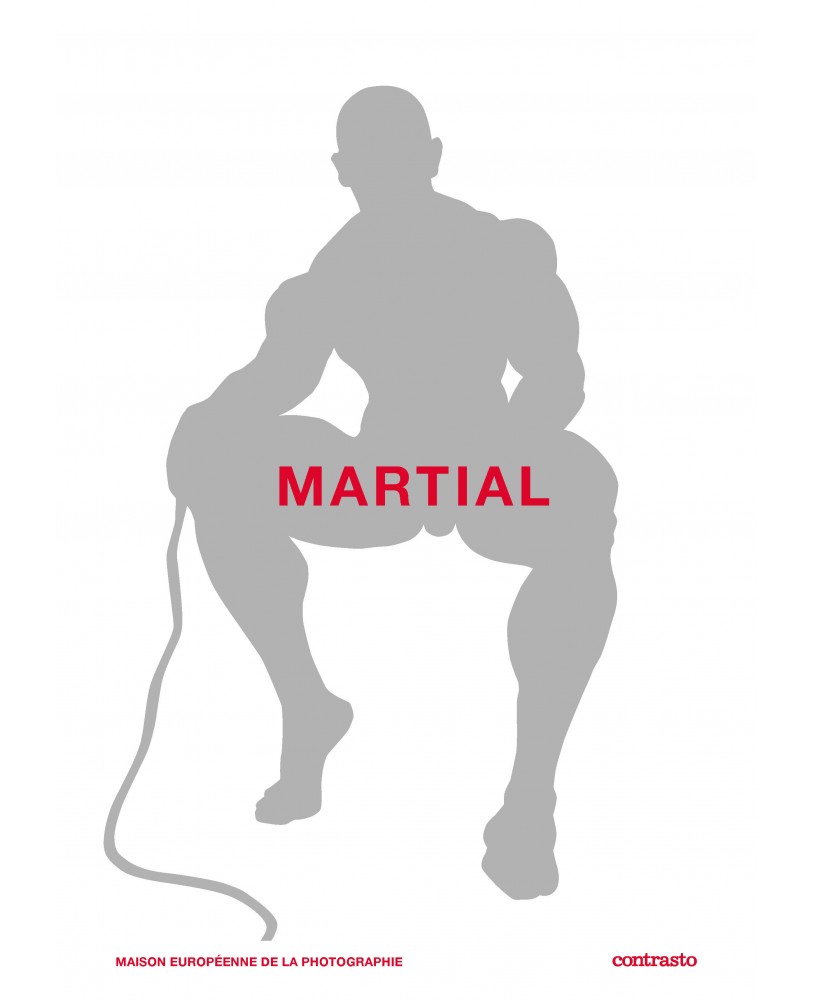  
Martial
The artist/bodybuilder cut out photographs of his own body, bought superb butterflies from entomologists, and made wings from the instructions for doping drugs: a playful exercise, though one that is not devoid of melancholy beneath its quirky surface. 
Tutti i tuoi acquisti sono protetti con i migliori standard SSL e certificati !

Spedizione veloce e con tracciabilità per seguire il tuo prodotto.

Tutti gli acquisti godono del diritto di recesso.
AA.VV.
9788869650550
19,5x27,5 cm
98 pages
56 colour and b/w photographs
hardcover
Here and there, the bodybuilder's bulky trainers seem to anchor him to the ground, hindering his flight, while metal pins fix his muscular body to the suddenly claustrophobic interior of a box. And there is more: the butterfly wings adorning his shoulders bear sinister names that are far from poetic and butterfly-like — H ydergine, Dynabolon, Lévothyrox, Clérégil, Kinoselem, Trophobolène — once again reminding us that the most aggressive, harmful drugs course through the bodybuilder's veins, and that they are least likely to bestow upon him the graceful flight of even the lowliest butterfly.
Martial Cherrier, artist and Bodybuilding Champion of France in 1997. His powerful photographic and video work reflects on his career as a professional bodybuilder and the notion of the body within contemporary society, resulting in an uncensored art that blends with his life.