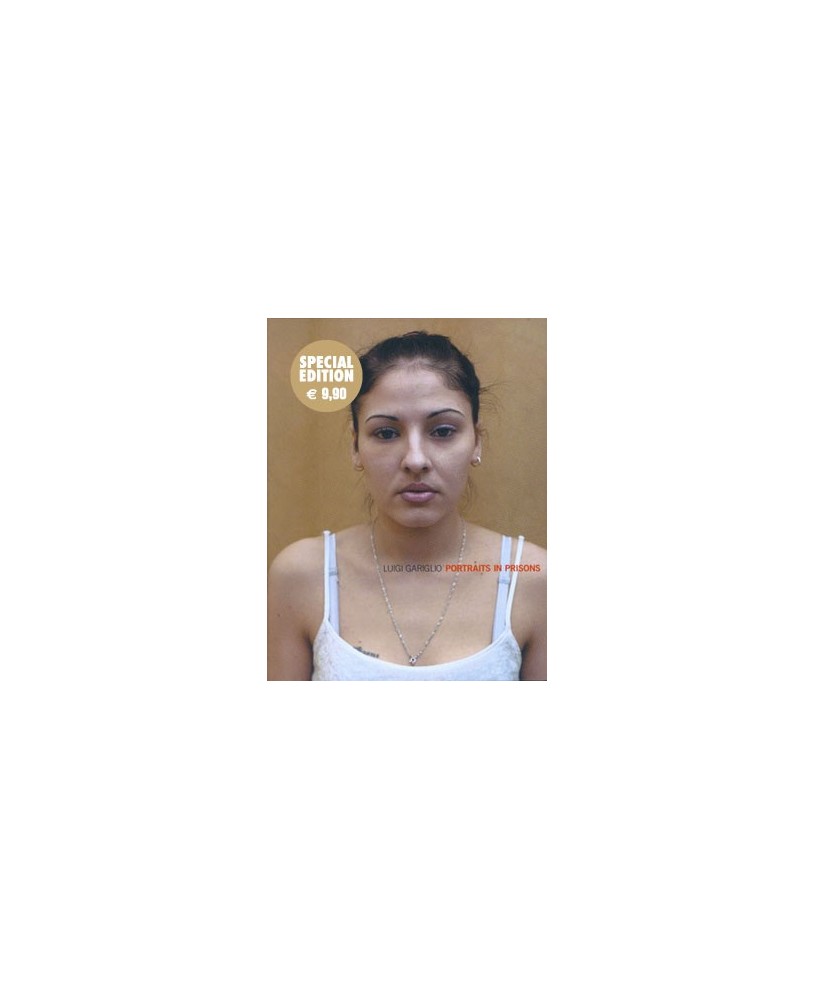  
Portraits in prisons
Prisons are places to avoid, to forget. But what about those who live inside them? 
Faces of people our society hides so that we will not see, preferring to imagine them like inhuman monsters. Luigi Gariglio's portraits end the prejudice that accompanies and marks these people for the rest of their lives... showing them in their utmost normality and dignity: clean faces of men and women, simple faces, sometimes gentle, sometimes resignated or sad and melancholic.
Tutti i tuoi acquisti sono protetti con i migliori standard SSL e certificati !

Spedizione veloce e con tracciabilità per seguire il tuo prodotto.

Tutti gli acquisti godono del diritto di recesso.
Luigi Gariglio
9788889032794
20,5x25,5 cm
152 pages
54 colour photographs
hardback with jacket
Common faces, without any recognizable reference to their past, to anything bad they have done, or to a terrible event. 
Every portrait is accompanied by an image of the cell each one of them lives. Sometimes the cells are bare, other times "furnished" just that much to make the restricted space vaguely more familiar. Everyone writes letters or just their thoughts in many different languages. Often, though, these words never leave the cells.

Born in Turin in 1968. Recently he has been chosen by the Museo di Fotografia Contemporanea in Milan for the European IPRN project Changing face and selected for the National Portrait Prize in London. He has taken part in a number of international collective exhibitions, has held lectures at some European Universities and has taught Visual Sociology at the University of Turin.