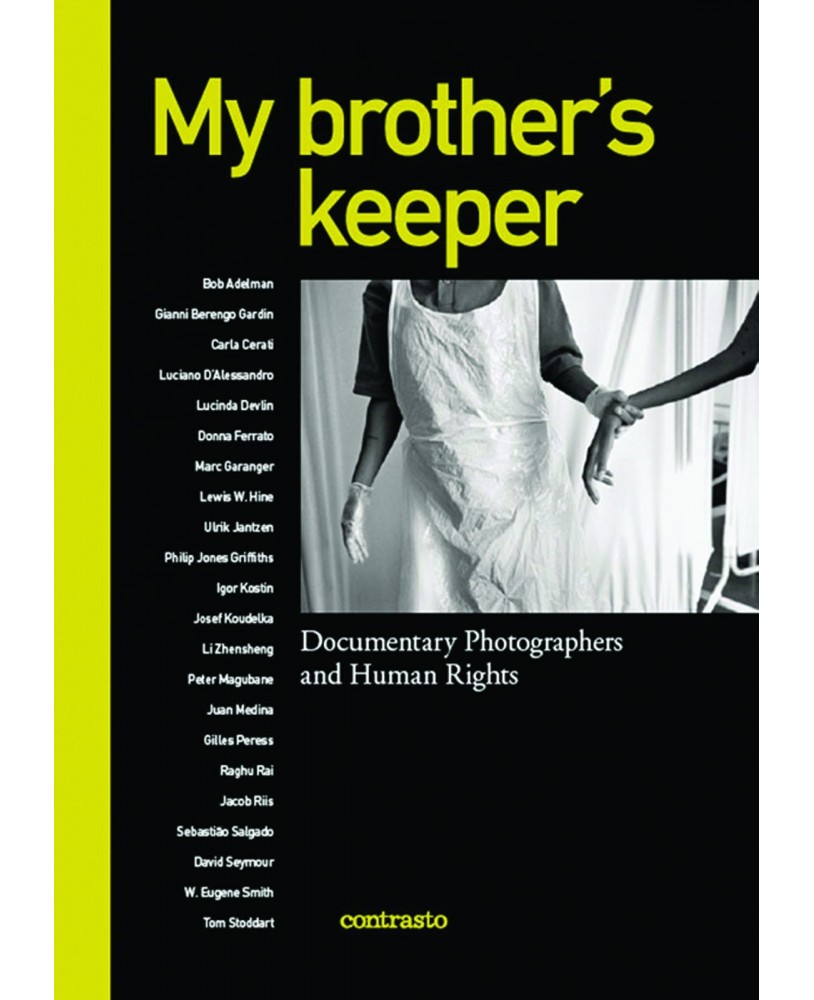  
My brother's keeper
Texts by Marcello Flores, Alessandra Mauro, Susie Linfield

Their names are Lewis Hine, Sebastião Salgado, Eugene Smith, Tom Stoddart and Igor Kostin, and they have tackled hunger, drought, ecological catastrophes, AIDS… 
Tutti i tuoi acquisti sono protetti con i migliori standard SSL e certificati !

Spedizione veloce e con tracciabilità per seguire il tuo prodotto.

Tutti gli acquisti godono del diritto di recesso.
AA.VV.
9788869650611
17x24 cm
314 pages
180 colour and b/w pictures
hardback with jacket
They are documentary photographers, authors and journalists who have decided to aim their cameras at a series of unknown stories that had to be revealed, told, understood and denounced. When human rights were not a central theme in political debate and collective movements, some images consolidated the very idea of violence, injustice, abuse of power, humiliation and the violation of human dignity.

Brother's keepers gathers 22 protagonists and 20 exemplary stories of documentary photography. Each one is presented by an introductory text and an accurate selection of photographs conveys the sense and value of these extremely important reports.
From mid-nineteenth century America, in which Jacob Riis uses his camera in his strive to show everyone "how the other half lives", to Lucinda Devlin's more recent production which exposes the death chambers found in American prisons – the so-called omega suites - we can keep track of the history of our days as well as of the history of photography, of those concerned authors who wanted to "show things that had to be corrected. Who wanted to show things that had to be appreciated".