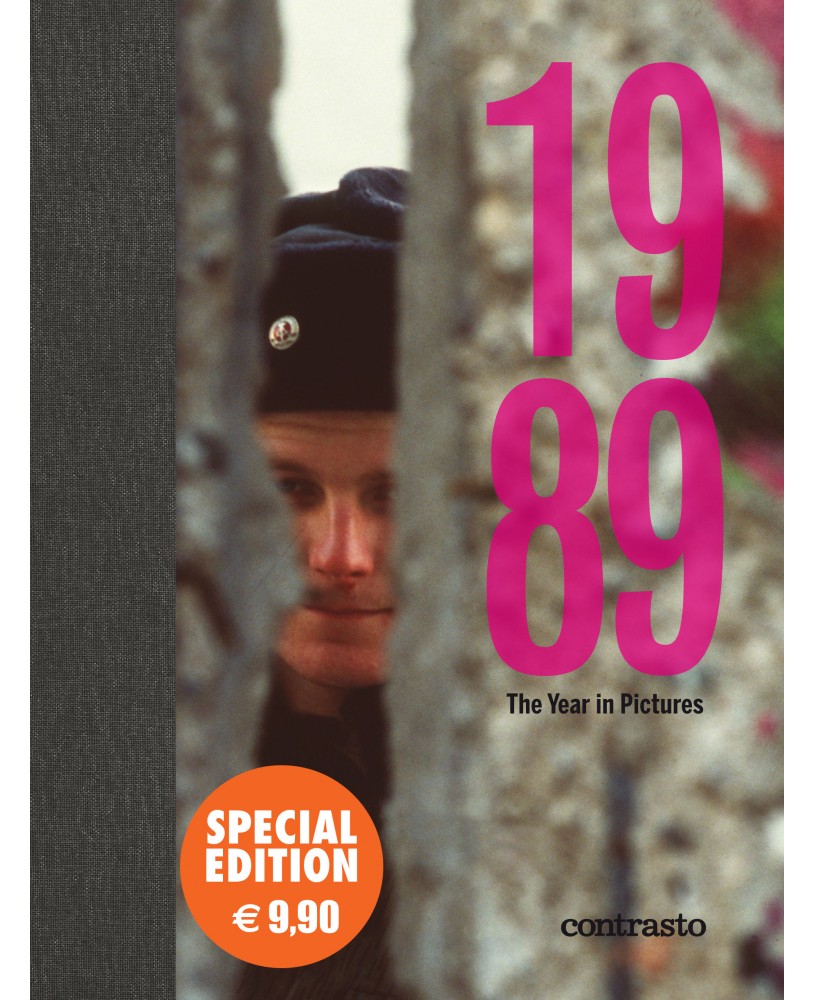  
1989 The year in pictures
1989 is a memorable year.
The year of the fall of the Berlin Wall, when everyone's question was "how is the world going to be after the Iron Curtain is gone?".
Tutti i tuoi acquisti sono protetti con i migliori standard SSL e certificati !

Spedizione veloce e con tracciabilità per seguire il tuo prodotto.

Tutti gli acquisti godono del diritto di recesso.
AA.VV.
9788869651960
15x20 cm
192 pages
150 colour and b/w photographs
hardback
1989 has also been the year of Tian'anmen Square, Solidarność in Poland, the fall of Ceauşescu's regime in Romania, Madonna's and George Michael's success, The Cure, Depeche Mode, Gullit's and Van Basten's Milan soccer team, Dead Poets Society, When Harry met Sally.
A year that more than others belongs to the world's collective imagination.
The extraordinary power of these famous photographs will evoke its most significant events, call to mind its principal birthdays and highlight its key players.
A very special year, made up of intense, epoch-making moments.
A truly unforgettable year.