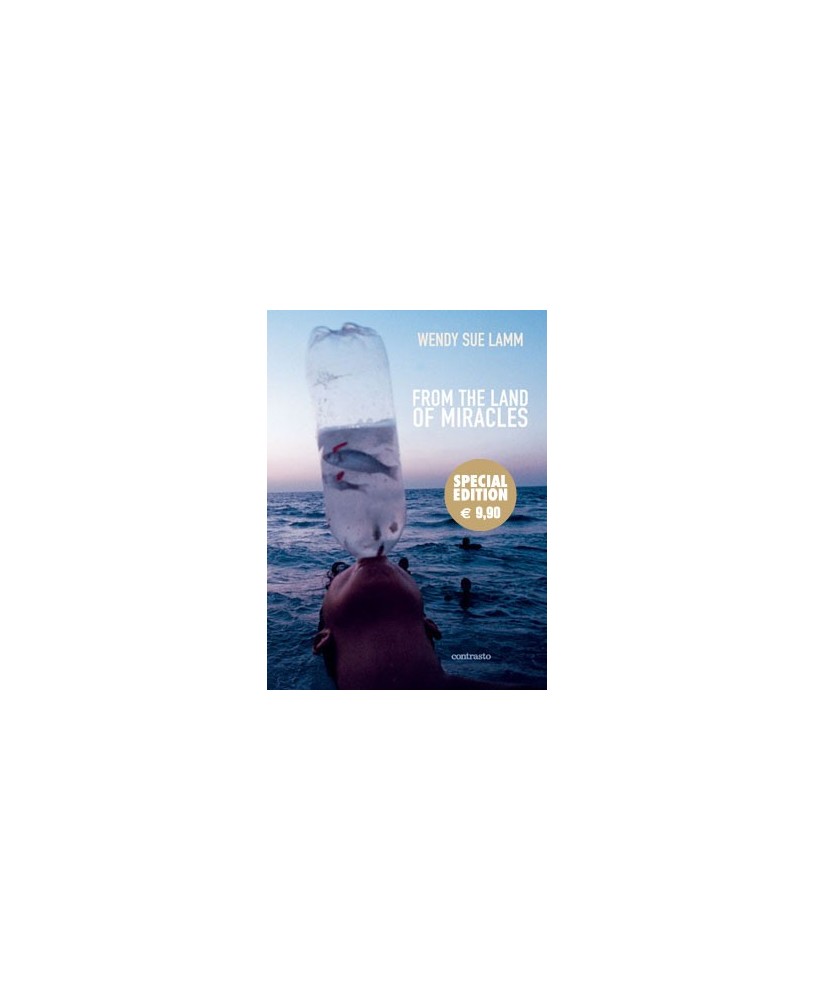  
From the land of miracles

With text by Arthur Miller and Emile Habiby and a Chronology of the land of miracles.
From the Land of Miracles reflects on the fragile balance between peace and war on the daily life of Israelis and Palestinians.


Tutti i tuoi acquisti sono protetti con i migliori standard SSL e certificati !

Spedizione veloce e con tracciabilità per seguire il tuo prodotto.

Tutti gli acquisti godono del diritto di recesso.
9788889032732
17x22,5 cm
144 pages
50 colour photographs
hardback



Wendy Sue Lamm does not hide the wounds of the everyday reality born of conflict. She juxtaposes attacks and retaliations with delicate, bittersweet ironies. After years in Jerusalem photographing Israelis and Palestinians, Wendy Sue Lamm has become one of the most sincere visual interpreters of the Land of Miracles.
Wendy Sue Lamm's photographs are exhibited in the world's leading museums, and are regularly seen in publications such as The New York Times Magazine, The Sophisticated Traveler, Newsweek, Geo, Der Spiegel, Elle. Her photographs of Israelis and Palestinians have received awards in the World Press Photo Awards and the National Press Photographers Pictures of the Year, among many others. She was previously staff photographer at several leading publications including The Los Angeles Times where her photographs of the Northridge earthquake were part of the LA Times coverage that was awarded the Pulitzer prize for spot news reporting.

Wendy Sue Lamm has been a photographer since she graduated from the University of California at Berkeley in 1988. Ten years later she joined the Italian photo agency Contrasto, and is regularly commissioned to photograph in Europe, the Americas, and the Middle East. After having been based since 1996 successively in Jerusalem, Paris, and Stockholm, she is now living in her native Los Angeles.