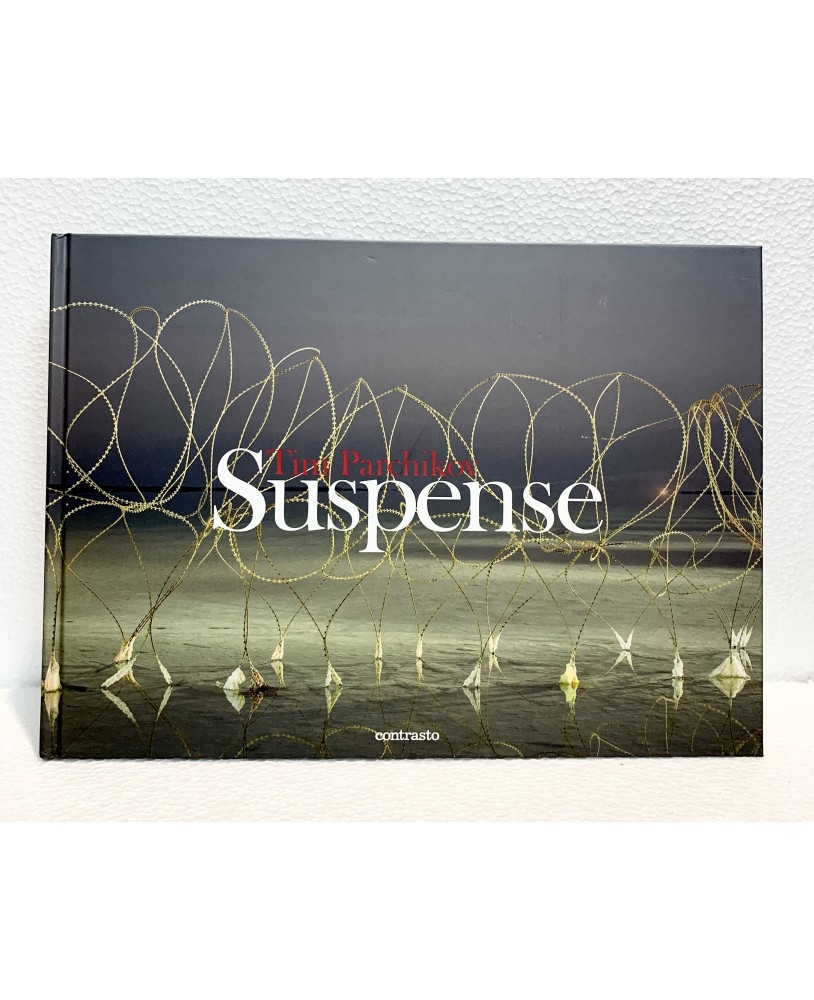  
Suspense*
L'immagine in anteprima è una fotografia che rispecchia le reali condizioni del libro.

***I libri danneggiati sono libri d'occasione, nuovi ma provenienti dalle eccedenze di magazzino e dagli stock di copie invendute dalle librerie o fiere. I libri sono pienamente integri, anche se quelli più datati potrebbero presentare segni di usura sulle copertine e/o al loro interno***
Tutti i tuoi acquisti sono protetti con i migliori standard SSL e certificati !

Spedizione veloce e con tracciabilità per seguire il tuo prodotto.

Tutti gli acquisti godono del diritto di recesso.
Tim Parchikov
#9788869657757
30x21 cm
136 pages
70 colour photographs
hardcover
Exhibition at Maison Européenne de la Photographie, Paris
September 10th  – November 11th 2014


The suspense Tim Parchikov cultivates as a photographer is a form of contingency in the capturing of a place at a moment in which a story might suddenly have arisen there or where it might already have taken place, for at each stopping place on his wanderings around the world, Europe or Asia. In his own way the artist enquires about what might have happened or what will occur just after he moves on.

Jean Douchet has provided the closest definition, affirming that suspense is "the dilatation of a present caught between two conflicting possibilities of an imminent future".
The artist has developed a conceptual approach out of his travel experiences, capturing the world with an uneasy and curious eye, rendering it at the same time hyper-real and yet pictorial. His world, which is at the same time also ours, is both banal and dramatic, familiar and strange. The framing the artist adopts for each shot is simultaneously savvy and quirky.
He views the world in slices and episodes, and his tonalities of color illuminate the everyday, showing us the world as we suspect it is, highlighting its strangeness and its beauty so often overlooked.

Tim Parchikov dedicates himself to re-examining the world, re-interpreting it, pinning it down, and then freezing it in time, collaring it, suspending it. It is undeniable that photography in its very essence speculates with the notion of time, since it is above all a matter of freezing the moment. Many of the images are taken at night, rendering them mysterious and intense. The atmosphere is uneasy as the corners are dark, and the light from the streetlamps that permeates these scenes sharpens the objects, throwing their menacing, dazed, sombre appearance into relief. We are in fact faced with a contrasting colour temperature that produces views that are seductive and harrowing at the same time. There is a definite lingering on the image and thus the issue of the nature of this apparent immobility constantly emerges. We are dragged into a series of distinct psychological feelings that overlap at an emotional level and all the while, the image reverberates with the echo of a prime location, a confluence of calm, mystery and tension, with its unfailing pictorial
and atmospheric qualities.
Extract from the introduction by Ami Barak.

 

Tim Parchikov, born in Moscow in 1983. Lives and works in Moscow and Paris. Since 2006 his work has been shown in a good number of solo and group exhibition around the world (Spain, Italy, France, Germany, Russia, China…) and this volume is his second monograph.