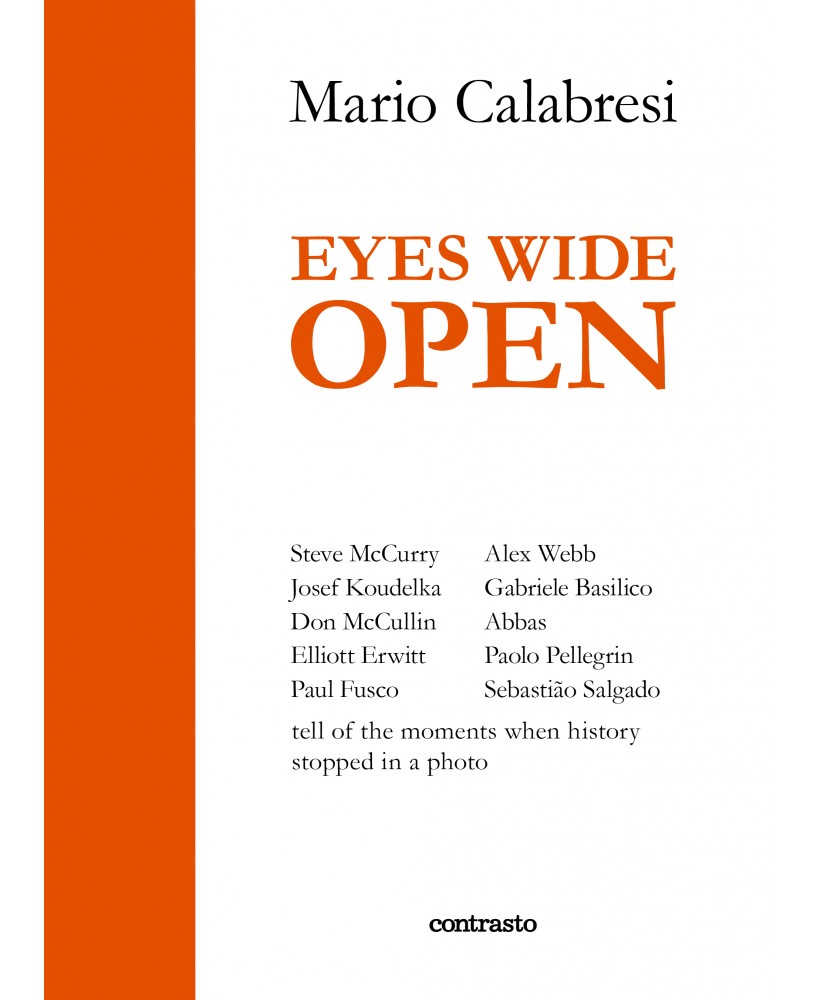  
Eyes Wide Open

Eyes wide open is a collection of Mario Calabresi's interviews with renowned international photographers: Steve McCurry, Josef Koudelka, Don McCullin, Elliott Erwitt, Paul Fusco, Alex Webb, Gabriele Basilico, Abbas, Paolo Pellegrin and Sebastião Salgado.


Tutti i tuoi acquisti sono protetti con i migliori standard SSL e certificati !

Spedizione veloce e con tracciabilità per seguire il tuo prodotto.

Tutti gli acquisti godono del diritto di recesso.
Mario Calabresi
9788869655807
16x22,4cm
208 pages
122 color photographs
Hardcover

An exciting dive into history through the images and the words of great witnesses who have captured and lived some of the most tragic and intense moments of our past, creating the common historical memory with their photographs.
Mario Calabresi is an italian writer and journalist, director of the newspaper La Stampa since 2009. He was news editor at Repubblica and, as contributor from New York, he followed the presidential campaign and the election of Barack Obama. In the last five years, Mario Calabresi has collected a series of interviews to renowned international photographers. With an engaging prose, able to transmit the strength and the emotions of the protagonists, Calabresi guides the reader in a fascinating journey through time, offering him an incredibly privileged perspective: the eyes of photojournalists who have created the common historical memory. So, here it is Paul Fusco that narrates Bob Kennedy's funeral, or Josef Koudelka that describes the first moments of the arrival of the tanks in Prague, or John Morris that is still moved remembering his friend Robert Capa, and then Salgado, Erwitt, McCullin, McCurry, Webb, Abbas, Pellegrin, and Basilico.