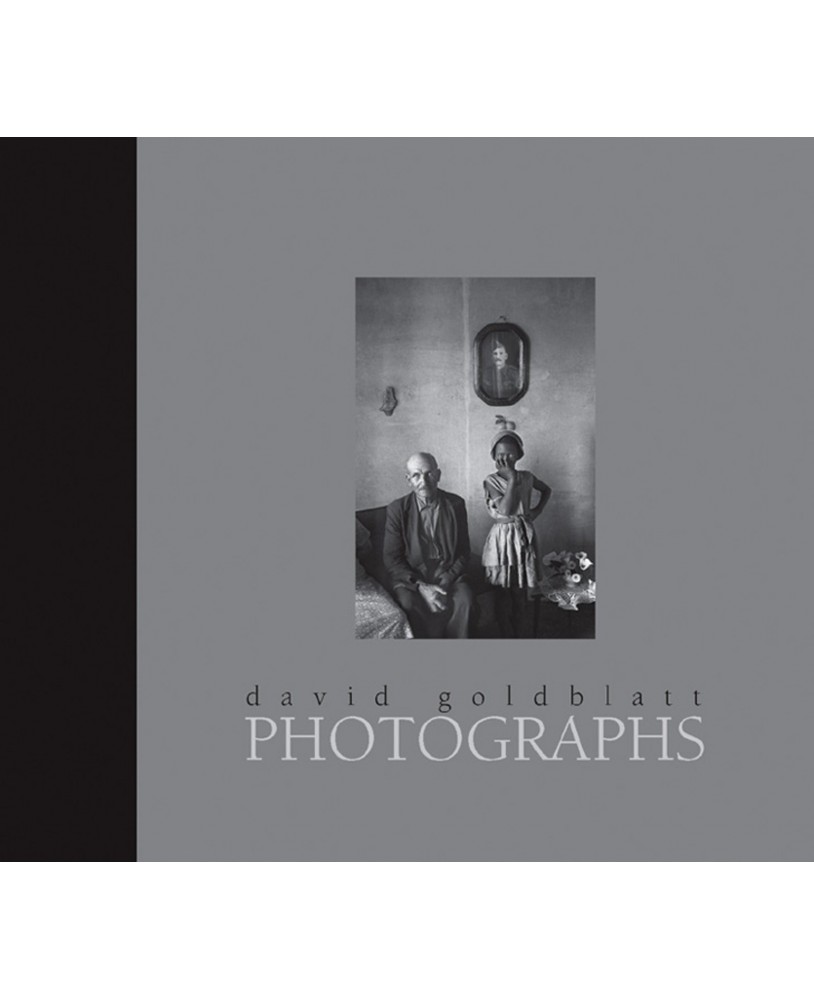  
Photographs
Introduction by Martin Parr an texts by Lionel Abrahams, Rory Bester and Alex Dodd
The long-awaited anthology of David Goldblatt's works, published in connection with the 2006 exhibition in Arles (with Martin Parr as curator), which will tour internationally.
Tutti i tuoi acquisti sono protetti con i migliori standard SSL e certificati !

Spedizione veloce e con tracciabilità per seguire il tuo prodotto.

Tutti gli acquisti godono del diritto di recesso.
David Goldblatt
9788869650154
28x26 cm
256 pages
176 colour and b/w photographs
hardback
Goldblatt is an exemplary documentary photographer, whose work is a life long observation of the social and political developments within South African society during and after apartheid. He has evolved in his vision as much as the society he has documented, by putting his finger on the pulse of change and its vulnerability. He has been concerned to explore the relationship between individual subjects and the structures within which they live. His interest in the violent history of his country, and his awareness of the symbolic significance of architecture, form an extraordinary statement both personal and socio-political. Photography, in the words of Goldblatt, reveals "something of the subtlety and ambiguity of our shifting and frequently contradictory perceptions of reality." His acute historical and political perception provides a sense of the texture of daily life, and an important piece of missing information regarding life under apartheid in South Africa. All his work is included in this first complete retrospective that deals with 53 years of photography: his pictures document the complexity of South African lives, and are considered milestones in the history of photography. This book will also be the first chance to see how his new colour work relates to his earlier black and white photography, and to understand the natural progression to be found in his work. Goldblatt's photographs are in the collections of The Museum of Modern Art, New York; The South African National Gallery, Cape Town; the Bibliothèque Nationale, Paris; and in The Victoria and Albert Museum, London. In 2006, Goldblatt won the Hasselblad Foundation International Award in Photography.