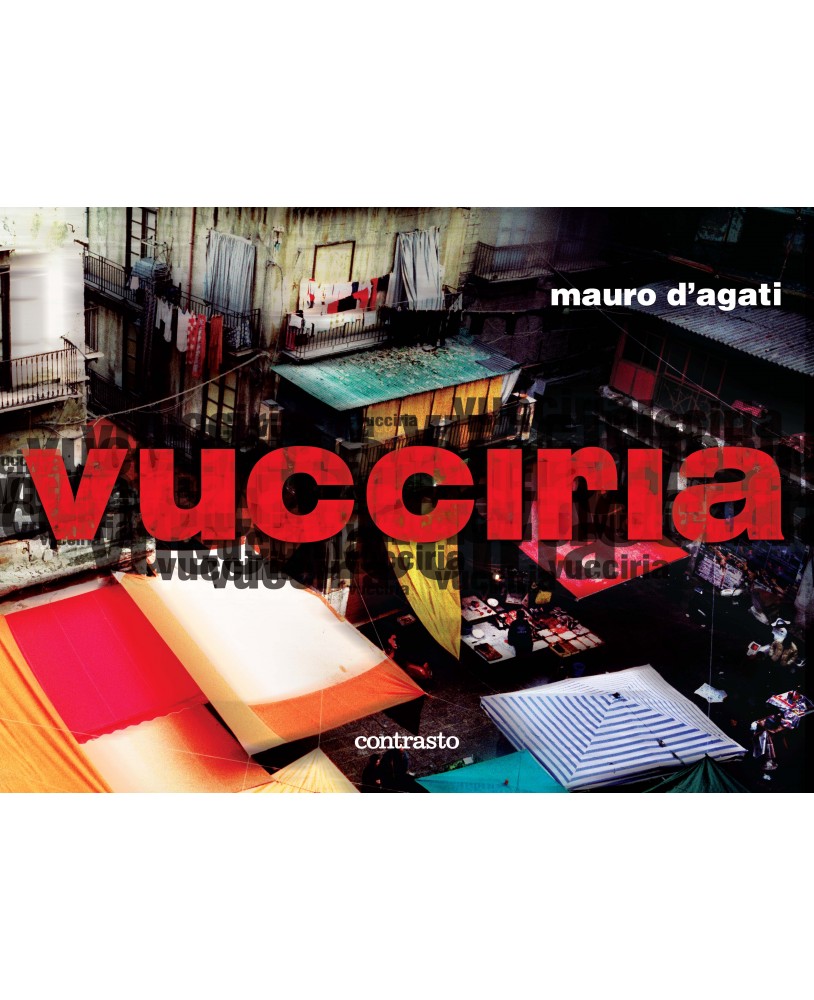  
Vucciria
Vucciria is the oldest and most famous market in Palermo. Long the living heart of Sicily's colorful capital, portrayed by masters like Leonardo Sciascia and painter Renato Guttuso, Vucciria today is a place of misery and degradation, victim of the physical and economic collapse of Palermo's historical center.
Tutti i tuoi acquisti sono protetti con i migliori standard SSL e certificati !

Spedizione veloce e con tracciabilità per seguire il tuo prodotto.

Tutti gli acquisti godono del diritto di recesso.
Mauro D'Agati
978888903280X
35x25,5 cm
144 pages
100 colour photographs
hardback
It is as though a single destiny linked the human degradation and the ruinous state of these places, inuring everyone to the erosion of souls and of walls through decades of immobility: the symbiosis of man and his environment.
Mauro D'Agati has long worked in Palermo's Vucciria. His powerful photography presents a richly articulated reality, and his unflinching color-saturated images pull us into the atmosphere of one of the world's most incredible places. He writes that "Vucciria is small, but in reality it is a huge multi-ethnic quarter in constant transformation, with its own rules, its fantastic characters, its grand decadent charm suspended between the past and the present, with no future but that of the biological end of the inhabitants."
Mauro D'Agati was born in Palermo in 1968. He works as a professional photographer since 1997. He publishes in prestigious Italian and foreign periodicals. In the last few years he has photographed the inhabitants of Palermo and has documented the life of convicts in Italian penitentiaries. He is considered one of the most promising photographer of his generation.