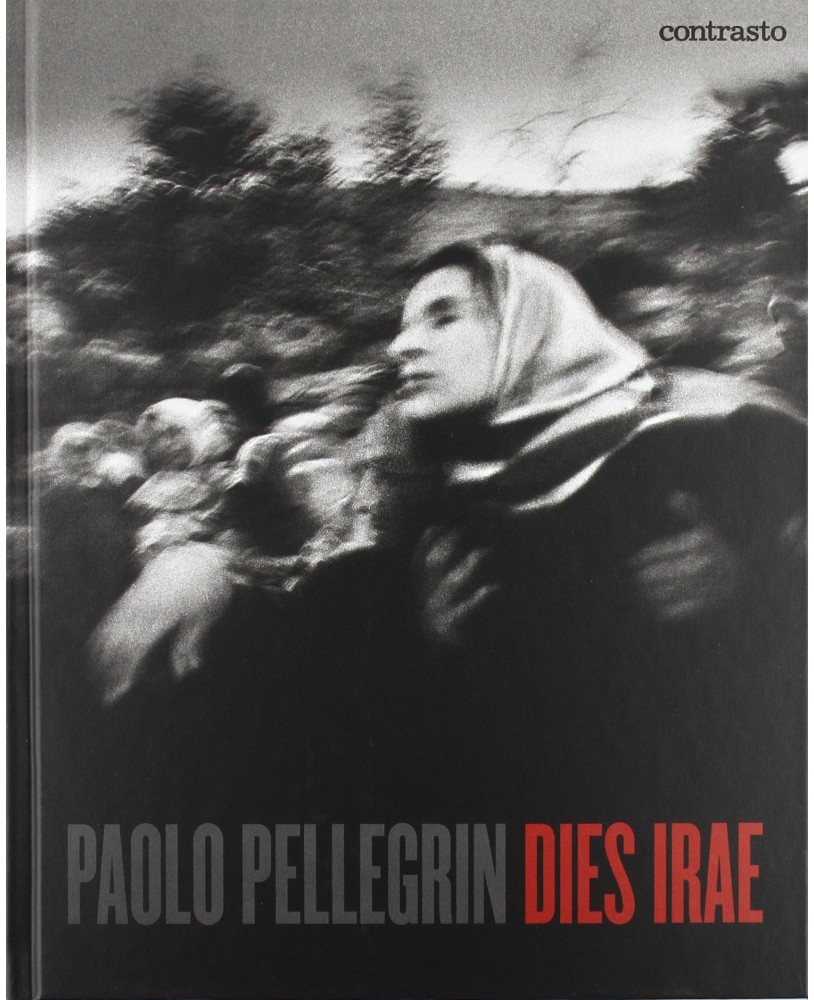  
Dies irae
Dies irae is the first retrospective publication about the Italian photojournalist Paolo Pellegrin.
Tutti i tuoi acquisti sono protetti con i migliori standard SSL e certificati !

Spedizione veloce e con tracciabilità per seguire il tuo prodotto.

Tutti gli acquisti godono del diritto di recesso.
9788869651793
24x30 cm
208 pages
130 colour and b/w photographs
hardback
"There are photographs that take on a life of their own in the pages of a magazine, or framed and hung on a white wall, or hanging around on the Internet. They have their own life, they convey their own intentions, the questions that first animated them have set a new life in motion. They are fragments of a conversation, endowed with a voice and an energy that doesn't expire instantly, but gets stronger and more defined, along with other voices, in the course of conversation with the viewer. Indeed, it's like when you plant a seed that grows in the viewer, and the viewer completes it. In my work, I present questions and concerns. This is the active, dynamic kind of photography that transforms in the eyes of the viewer. The opportunity to put a system of antibodies intocirculation, without any pretense of making the world a better place, but to start a conversation with the world."

Paolo Pellegrin (Rome, 1964) is one of the most active and concerned photojournalists of our time. Member of Magnum Photos since 2001, he collaborates on a regular basis with magazines such as Newsweek and The New York Times Magazine. Among the numerous prizes he was awarded with in his career, we would like to mention the Leica Medal of Excellence (2001), the Eugene Smith Grant (2006) and the Robert Capa Gold Medal (2007).