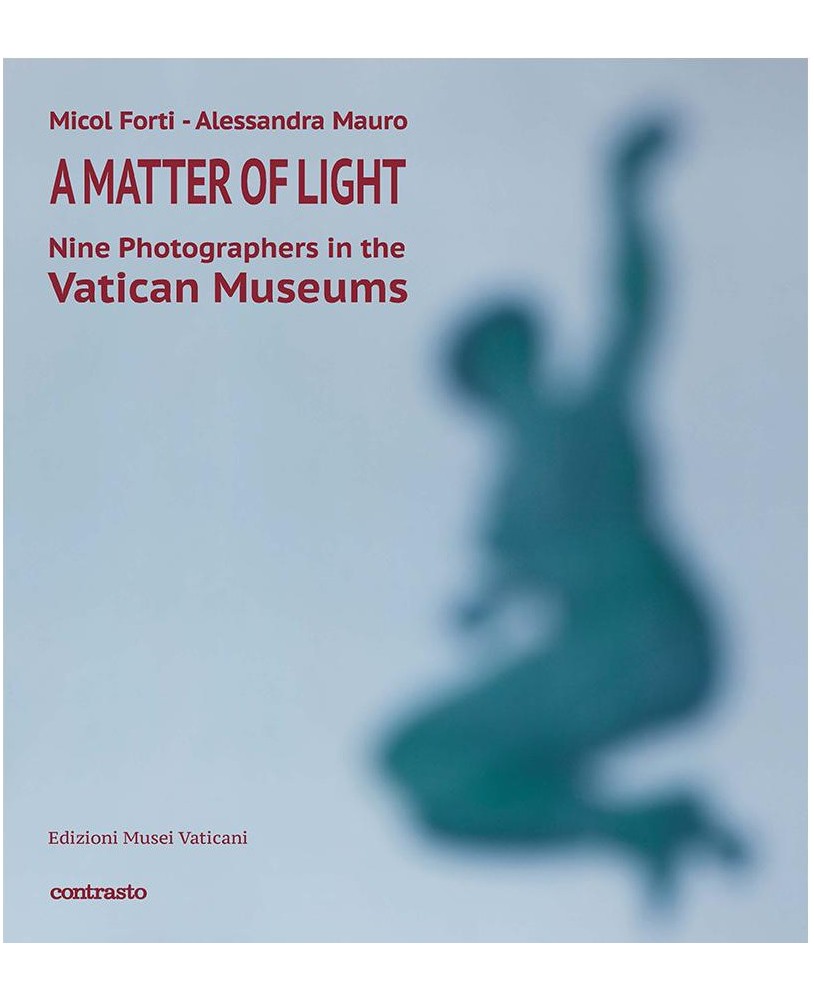  
A matter of light. Nine photographers in the Vatican Museums
The book accompanies the exhibition curated by Micol Forti and Alessandra Mauro and conceived by the Vatican Museums, that will be open at Palazzo Reale in Milan until the 1st of July 2018.
Tutti i tuoi acquisti sono protetti con i migliori standard SSL e certificati !

Spedizione veloce e con tracciabilità per seguire il tuo prodotto.

Tutti gli acquisti godono del diritto di recesso.
M. Forti e A. Mauro
9788869657528
COEDITION Musei Vaticani/Contrasto
22 x 24 cm
195 pages
180 photos,colour and b/w
Paperback with flaps
The book brings together the eyes of nine masters of international photography called to interpret the prestigious and precious uniqueness of the Vatican Museums.
The book and the related exhibition derive from the intention to constitute the first photographic collection within the Contemporary Art Collection of the Vatican Museums. It is the first time that a Museum has commissioned a production of this type, aimed at constituting a new photographic collection inseparably linked to the museum itself, which becomes both its subject and its recipient.
The photographers chosen to work within the Vatican Museums are Bill Armstrong, Peter Bialobrzeski, Antonio Biasiucci, Alain Fleischer, Francesco Jodice, Mimmo Jodice, Rinko Kawauchi, Martin Parr and Massimo Siragusa. Each one of them has worked in distinct moments and on different aspects of this multiple museum, producing nine autonomous works that document and interpret the interior and architectural space of the halls, the flow of visitors and the memories that daily animate the people and spaces, the works on display and those conserved in the deposits, signs of wear and tear, and bodily traces.
The project A Matter of Light. Nine photographers in the Vatican Museums is intended to construct a series of pathways between imagination and memory, documentation and interpretation, composing a collection of images that may become an archive of the present, a tool for understanding and observation, a key allowing access to future studies, through visions that, though diverse, are all current and necessary in different ways.
The photographs in the book are accompanied by the institutional texts of the Mayor of Milan Giuseppe Sala, the Councilor of Culture Filippo Del Corno, the Director of Palazzo Reale Domenico Piraina and the Director of the Vatican Museums Barbara Jatta. In the book there are also the critical essays by the two curators of the show, Micol Forti and Alessandra Mauro, and by the critics David Campany, Giovanni Careri and Johanne Lamoureux.