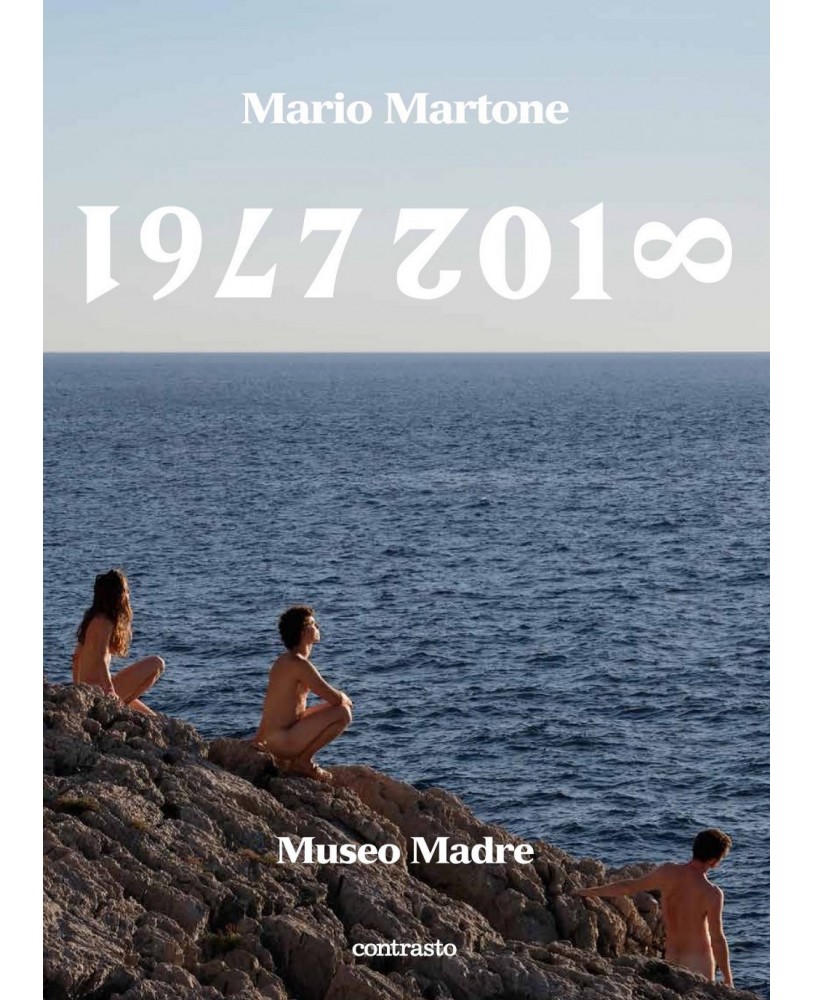  
Mario Martone. 1977-2018 Museo Madre English edition
The Madre · Museo d'arte contemporanea Donnaregina  in Naples and Contrasto publish Mario Martone. 1977-2018 Museo Madre, a monographic book that – together with the great exposition at Madre museum from the 1st of June to the 8th of October 2018 – shows forty years artistic career of Martone, one of the most multifaceted directors in Italy, among performance, cinema, theatre and opera.

VAI ALL'EDIZIONE ITALIANA DEL LIBRO

Tutti i tuoi acquisti sono protetti con i migliori standard SSL e certificati !

Spedizione veloce e con tracciabilità per seguire il tuo prodotto.

Tutti gli acquisti godono del diritto di recesso.
Mario Martone
9788869657702
21,2x29 cm
239 pages
More than 200 colour and b/w photographs
hardcover
The numbers are turned upside down, 8 horizontally, Time is set free: in this book Mario Martone shows a vast amount of photographs from his theatre works, his movies and his opera works with the same idea he followed for the exposition at Madre museum; building a visual flow that makes different periods and languages interact with each other. It makes up only one of the many possible paths that the director entrusts from the beginning of his research to the direct experience of the spectators.
Mario Martone. 1977-2018 Museo Madre is the first personal exposition dedicated to the Neapolitan director; 23.000 visitors, more than 200 university students and 2.000 occurrences in the last weekend of opening. The exhibition showed the first images from Capri-Revolution movie (out on 20th, December 2018), in competition at 75° Venice Film Festival, some scene objects and a movie-flow of 9 hours, made by Fondazione Donnaregina for contemporary arts. The final work, based on the digitalization of the works preserved in the Mario Martone's Archive, made with the executive production of PAV and the support of Fondazione Campania dei Festival-Napoli Teatro Festival Italia, is now available in the permanent collection of the museum.
The book, edited by Gianluca Riccio, gives to the public the same versatility of the exposition in telling about an experimenter like Martone, from his beginnings in the '70s to the last one, Capri-Revolution.
Laura Valente, The President of Fondazione Donnaregina for contemporary arts, Andrea Viliani, the General Director, and Gianluca Riccio wrote a text to introduce the reader into Martone's world and the exposition at Madre. Moreover, Emiliano Morreale,Gianfranco Capitta and Massimo Fusillo wrote the essays to analyze the director's artistic career. "Radical mutations (almost metamorphoses) are interwoven in Martone's work with long-standing constants (almost obsessions): as a director, he has a powerful identity, but it is also combined with flexibility, eclecticism, and inexhaustible curiosity" (Massimo Fusillo).
More than 150 photographs are the heart of the book: it might be considered a film on paper because the reader can follow the performances, the theatre shows, the movies and the backstages, running into the great actors who played with Martone since his debut.
A long and clear chronology (edited by Ada D'Adamo) guides the reader in the contest of the articulate Martone's artist production, turning the book in an interesting means of research.