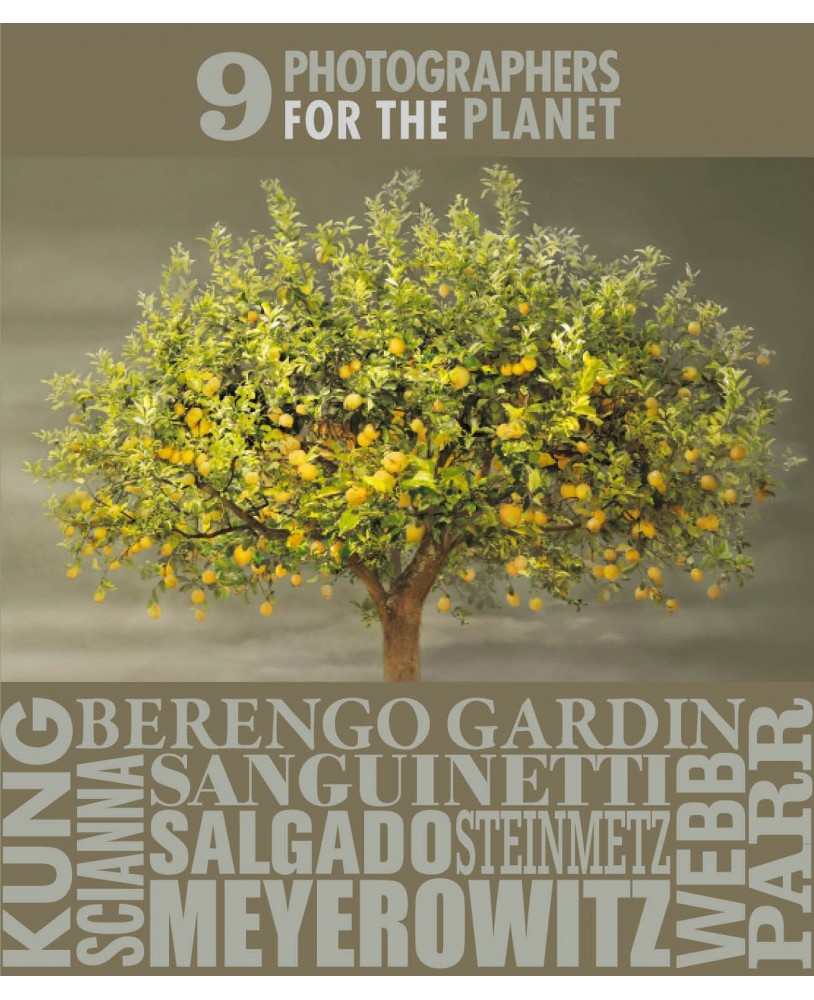  
9 photographers for the planet
A project planned and carried out for Expo 2015 by Matteo Gatto, Lorenza Bravetta, Roberto Koch, Caterina Misiti, Gaetano Castellini, Giovanni Chiaramonte, Luca Molinari.


Nine thematic clusters by nine great photographers: Gianni Berengo Gardin, Irene Kung, Joel Meyerowitz, Martin Parr, Sebastião Salgado, Alessandra Sanguinetti, Ferdinando Scianna, George Steinmetz, Alex Webb.

VAI ALL'EDIZIONE ITALIANA DEL LIBRO
Tutti i tuoi acquisti sono protetti con i migliori standard SSL e certificati !

Spedizione veloce e con tracciabilità per seguire il tuo prodotto.

Tutti gli acquisti godono del diritto di recesso.
AA.VV.
9788869656163
20x24 cm
240 pages
190 photographs in b/w and color
hardcover with pvc jacket

Expo 2015's theme "Feeding the Planet, Energy for Life" can be considered as a photograph of the planet, a snapshot, as precise as it is varied, of all the possible variations of alimentation in the world and at the same time, of all the issues relating to the sustainability, safety and availability of food for all the planet's inhabitants.
The nine clusters of Expo 2015, devoted to thematic identity (Bio-Mediterraneum; Arid Zones; and Islands) and to the theme of food production (fruit and legumes; spices; cereals and tubers; coffee; cocoa; rice), have been visually assigned to nine different photographers who, in their own way, have interpreted the chosen theme and produced highly evocative images.

From the rice fields by Gianni Berengo Gardin to the garden of wonders by Irene Kung; from the islands of the Pacific by Alessandra Sanguinetti, to the George Steinmetz's deserts; from the life in the Mediterranean area by Ferdinando Scianna, to the different varieties of bread photographed by Joel Meyerowitz, from the cocoa plantations by Martin Parr, to the coffee culture documented by Sebastião Salgado and to the spices recounted by Alex Webb. The images of the clusters of the nine photographers compose an extraordinary journey. The same journey we can start by leafing through the pages of this book.