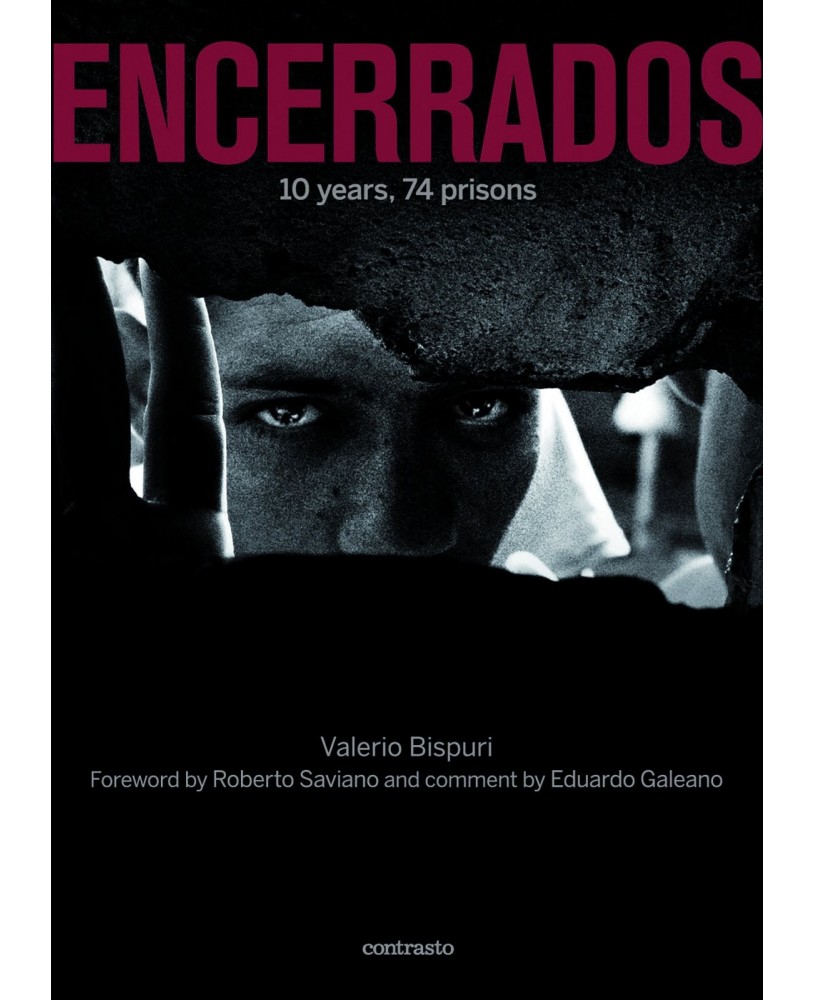  
Encerrados
Encerrados is a long voyage lasted ten years, through 74 prisons across all the Latin American countries; a journey born from the desire to recount a continent through prisoners' world. Prisons are a reflection of society, a mirror of what is happening in a country, from small dramas to the great social and economic crises. The prison is a community, a non-place where nevertheless people live each day with precise rhythms and spaces and, to "defend" themselves, the inmates are forced to attempt to reconstruct their own habits, even in conditions often at the limits of the humane, when there are 18 people sleeping in a cell meant for 4 and the bathroom is simply a hole in a corridor.
Tutti i tuoi acquisti sono protetti con i migliori standard SSL e certificati !

Spedizione veloce e con tracciabilità per seguire il tuo prodotto.

Tutti gli acquisti godono del diritto di recesso.
Valerio Bispuri
9788869655814
75 photographies in black and white
bilingual with spanish and english texts
Each prison provided a way of narrating continent from inside and out, discovering light where everything seemed dark, the reflection of the violence and the vitality, contrast with each other in a single segment that is simply the story of South America.

"The thread running through this work has been the desire to discover every country in South America, both individually and in a global context. I chose to explore the depths of the prison context not so much to denounce a situation often at the limits of survival, but to recount what still unites and divides South America today.
I have always believed that photography's difficulty, but also its power, lies in the ability to balance your own emotions with reality. And only once you have succeeded in calibrating your own profound emotions in a real concept without one prevailing over the other it is possible to tell a story. Only at the moment in which I have managed to be in contact with what I am feeling I do take the shot. I have been in the jails of Ecuador, Peru, Bolivia, Argentina, Chile, Uruguay, Brazil, Colombia and Venezuela, meeting with inmates and guards, with fear and anger, with hope and mistrust. Some inmates viewed me as an opportunity or simply a distraction; others with envy, others still with contempt because they thought I was there only to sell the photos of their life behind bars."