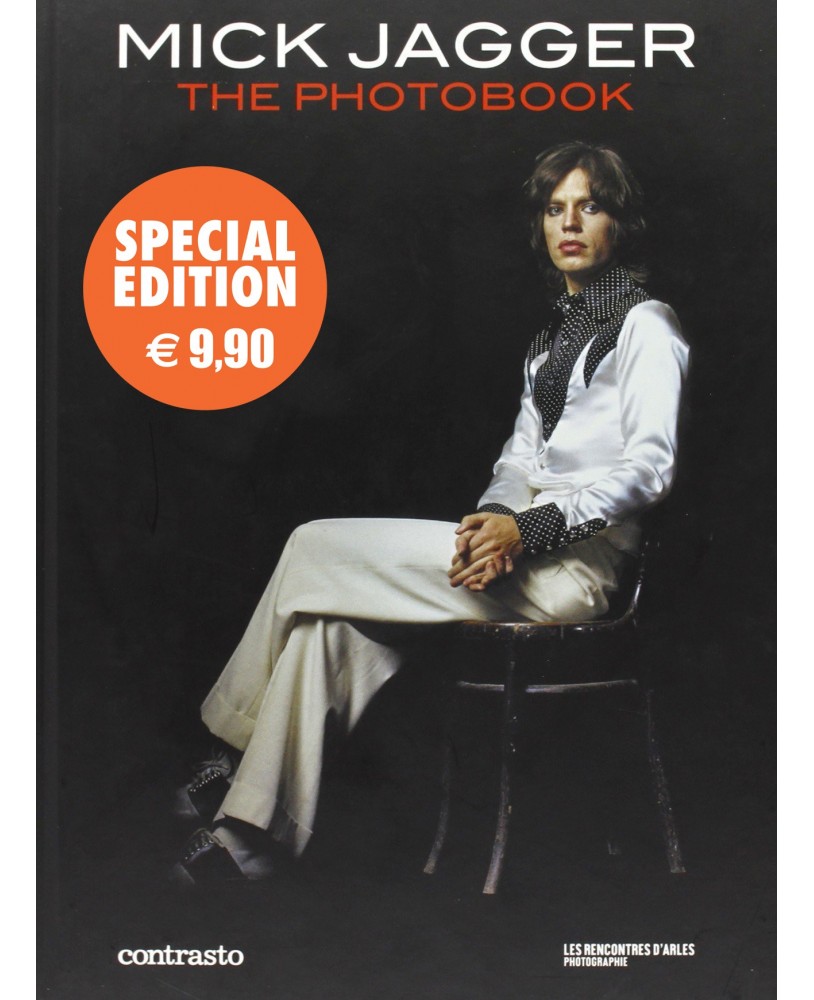  
Mick Jagger - the photobook
This book is the first photo album of Mick Jagger built along the 50-year career with the portraits by:

Bryan Adams, Brian Aris, Enrique Badulescu, Cecil Beaton, Simone Cecchetti, William Christie, Anton Corbijn, Kevin Cummins, Sante D'Orazio, Deborah Feingold, Tony Frank, Claude Gassian, Harry Goodwin, Anwar Hussein, Karl Lagerfeld, Annie Leibovitz, Peter Lindbergh, Gered Mankowitz, Jim Marshall, David Montgomery, Terry O'Neill, Guy Peellaert, Jean-Marie Périer, Michael Putland, Ken Regan, Herb Ritts, Ethan Russell, Francesco Scavullo, Norman Seeff, Mark Seliger, Dominique Tarlé, Pierre Terrasson, Andy Warhol, Albert Watson, Robert Whitaker, Baron Wolman. 
Tutti i tuoi acquisti sono protetti con i migliori standard SSL e certificati !

Spedizione veloce e con tracciabilità per seguire il tuo prodotto.

Tutti gli acquisti godono del diritto di recesso.
AA.VV.
9788869652752
19x26 cm
128 pages
70 colour and b/w pictures
hardback
The Photobook is published on the occasion of the retrospective exhibition presented at the Rencontres d'Arles in 2010. The exhibition will be also presented in the most important European cities. In Italy it will take place at the Fondazione FORMA per la Fotografia.

"His extremely distinctive face has made him the archetypal rock star: Mick Jagger is universal. His physique and the way he moves have helped fashion the myth of the über-sexy male celebrity. His mouth has become the emblem of his band, The Roll- ing Stones. His face alone narrates fi fty years of portrait-photography practice, of our relationship with celebrities, of evolving dress and hair codes, and the creation of the rock aesthetic. As we journey through the ages, the music is almost audible. It is hard for a theatre photographer to tran- scend direction, staging and costumes to create a 
photographic work. The power, charm and notoriety of Mick Jagger's face are the very essence of the photogenic being. Doing more than just record this character of high dramatic intensity is the very real challenge that portraitists, it seems, have been tackling for the past fi fty years. "
François Hébel
(Artistic manager Rencontres d'Arles)