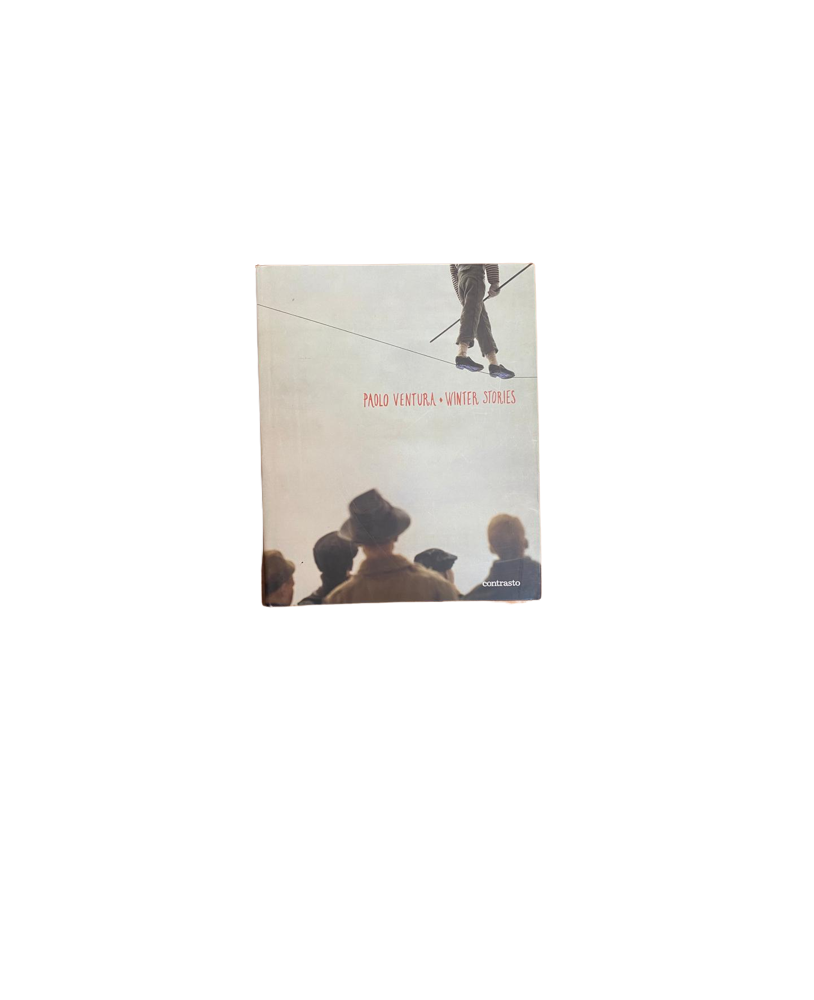  
Winter stories*
L'immagine in anteprima è una fotografia che rispecchia le reali condizioni del libro.
***I libri danneggiati sono libri d'occasione, nuovi ma provenienti dalle eccedenze di magazzino e dagli stock di copie invendute dalle librerie o fiere. I libri sono pienamente integri, anche se quelli più datati potrebbero presentare segni di usura sulle copertine e/o al loro interno***
In 
Winter Stories
, a luxuriously produced monograph, Paolo Ventura invents an imaginative series of photographs depicting scenes from the memory banks of on old circus performer as he looks back on his life.
Tutti i tuoi acquisti sono protetti con i migliori standard SSL e certificati !

Spedizione veloce e con tracciabilità per seguire il tuo prodotto.

Tutti gli acquisti godono del diritto di recesso.
Paolo Ventura
#9788869652097
29x35 cm
120 pages
66 colour photographs
hardback with jacket


What the performer revisits are not moments of great drama, but rather, fleetingly recalled glimpses of an everyday life: "images that he had thought to have never seen, quick moments he unknowingly observed as he raised his eyes to the clock hung at the corner of the block".
Using his own childhood memories, beautiful miniature figures, and sophisticated sets, Ventura re-envisions a simplex time of 1930s Italy. But his darker vision- with its shadowy backdrops and retrating figures- reminds us that this is not quite Eden. Skillfully crafted and hauntingly evocative, the work is filled with a sweet melancholy of an era, but remains timeless in its ability to resinate with contemporary audiences.
Winter Stories will also included ephemera from Ventura's working processa as well as the artful drawings he creates as guide to his elaborate sets.
Paolo Ventura (born in Cuba, 1968; raised in Italy) studied at the Accademia di Belle Arti di Brera in Milan in the early 1960s. His work has been exhibited internationally, includine at Forma International Center for Photography, Milan; Rencontres de la Photographie, Arles, France, and Maison Européenne de la Photographie, Paris. Ventura is represented by Husted Hunt, New York. He lives in New York City.
Eugenia Parry (essay) is a widely respected scholar on the history of art and photography. She has been a professor of art at both Wellesley College and at the University of New Mwxico and has lectured at numerous institutions. Parry has published extensively on the history of photography and is he recipient of numerous prestigious award, includine a National Endowment for the Arts Fellowship.