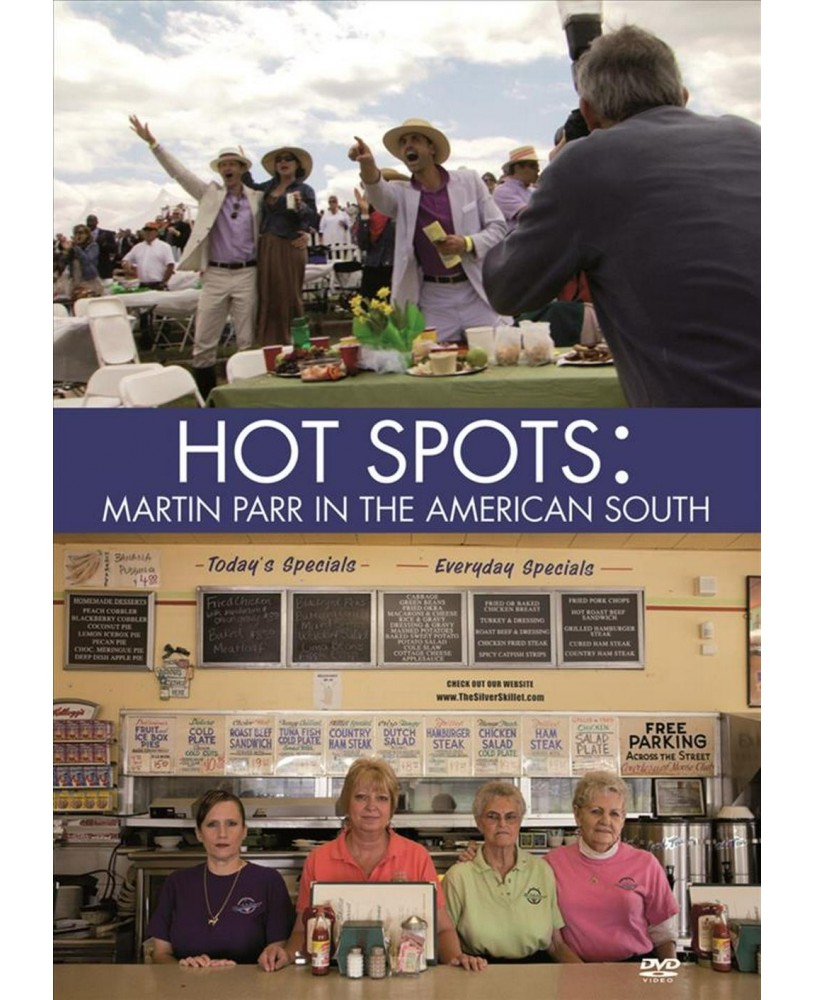  
Hot spots: Martin Parr in the American south
The documentary Hot Spots: Martin Parr in the American South, examines the photography of Magnum's most controversial and prolific member as he gathers images for his first commission by a major American art museum, the High Museum of Art in Atlanta.

Acclaimed Magnum photographer Martin Parr focuses on Atlanta while documentary filmmaker Neal Broffman turns his lens on Parr.
Tutti i tuoi acquisti sono protetti con i migliori standard SSL e certificati !

Spedizione veloce e con tracciabilità per seguire il tuo prodotto.

Tutti gli acquisti godono del diritto di recesso.
Martin Parr
9788869653346
12,5x18,5 cm
4 pages paperback + DVD 60 minutes video/audio
So it begins at the Cactus Car Wash on Ponce de Leon Avenue in a frantic rush of wash, dry, polish and chrome brightness. Martin Parr is out of the car, the camera flashes away. He strikes up a conversation with one of the washers about tips from customers. So begins his first day in Atlanta.

From the first click at the car wash to the Atlanta Steeple Chase, to the doggy daycare, to gallery soirées and tattooed partiers at the Drive Invasion Parr moves across the Atlanta landscape as he likes to do. His journey is guided by humor and instinct (with some help from the locals). Martin Parr's energy and x-ray vision burn through Atlanta like a modern day William Hogarth.

The film features interviews with Susan Meiselas, Philip Gefter, Julian Cox and John Gossage. Hot Spots shows us Martin Parr at his best.

Hot Spots: Martin Parr in the American South is produced by One Production Place in collaboration with Contrasto and Fall Line Press.
The film is distributed by F-Stop Films.

The film and the international edition of the book Up and Down Peachtree, published by Contrasto, run together with the homonymous exhibition beginning on June 9 until to September 2,  2012 at the High Museum in Atlanta, Georgia.